ISO 19593-1  – the benefits for the packaging and label community
Lieven Plettinck, Director of Software Engineering at Esko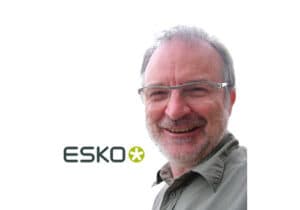 A key advantage of this new ISO Standard for packaging and labels is that it will betaking the waste out of the process and waste means cost!  Without standards it ishas been ad hoc.  Some companies have internal standards but a printer receiving different pdfs from different sources with different standards results in manual interventions that take time and can introduce errors.   For example with Flexo plates – to have a die-line on the plate is bad enough – on the print its much worse.  There are so many ways where the printed product can go wrong – so many opportunities for error.
Having this new ISO standard for packaging and labels nails down one particular way of doing things for everyone – it copes with all the variants – its a global language with a global benefit.   Standards replace all variants with one method of production – global production.
The ISO 19593-1 covers die-lines, braille, dimension lines, varnish, opaque white for transparencies and metallic foils.  Transparent substrates used for bags and pouches for example need white to show up the black print.  Die-lines are essential for packaging as cut lines, crease lines and folding lines.
For us at Esko, membership of the GWG is an opportunity to work with multiple members from different places with different roles – academia through to industry suppliers and researchers.   We all come together for open exchange and we all bring something, which makes these new solutions possible.   We will continue to work with GWG to encourage new members and to further the use of this new ISO standard for the benefit of the packaging and labelling sectors.