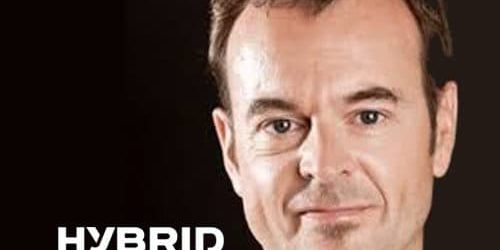 ISO 19593-1  – the benefits for the packaging and label community
Frank Vyncke, Senior Software Engineer at HYBRID Software

To print or produce a package or label, you need more information than simply 'artwork'. For example, printing on clear substrates can require an initial white under the print, information is also required for separations 'coloured' with foils or for clear varnish and embossing.  Importantly, to produce a package it is necessary to know where the cardboard needs to be folded and where cut-outs are required.
Until now, packaging prepress has had to rely on conventions to convey any extra information. This worked for internal production but it often meant that production would be stalled as soon as someone made a mistake against the conventions. For communications between print buyers and print producers the problem has been even larger because the used conventions have been different from buyer to buyer, and from producer to producer.  Now, with ISO 19593-1 – all the uncertainty will disappear– this will mean reliable automation, reliable reprints and better buyer-producer communication – all resulting in cost savings, less waste and faster lead times.
Automation is a way to reduce costs but automation only works if all the relevant parameters are known and, by preference, are included in the PDF file that is being processed.  Communication between the prepress house and the print producer requires every essential piece of information to be brought together in one pdf file and processed in a reliable way for the automation to work.  By creating all the necessary processing steps and production information in a single file – the advantages are evident.
Reprints become easy as the processing steps are guaranteed – one master file means easy archiving.  Brand owners benefit hugely from having one master file with all associated information to hand.  This will allow them to easily create new versions of their packaging with accurate brand colours and speed to market ensured.
Over the years, the Ghent Workgroup has focused on preflight and inter-company communication by defining standards that reduce the chance of errors.   For the packaging market it became clear that simply using what is available in PDF/X _on its own would not reduce the amount of mistakes.  Hence, it was a logical step to work to define 'best practices' to make communication better by standardization (because conventions alone do not work)
Hybrid Software wants to offer the best software product for the packaging segment to produce packaging in a reliable and fast fashion.  For this, good standards are vital.  Hybrid is also aware that successful software also has to interact with software from other vendors. So Verification is required to make sure that all parties interpret the standards in the same way.  GWG offers both standards and verification.
We value highly the interactive face-to-face meetings with the Ghent Workgroup.  This gives Hybrid access to other industry members: vendors as well as users of our software, enabling direct contact with the people we want to do business with.  Since the day I joined the GWG I have felt part of a group of involved people whose desire and ambition is to move the industry forward. The meetings show commitment, and a clear interaction between partners from different levels coming together to contribute to these standards.  This interpersonal contact opens doors that contribute tremendously to developing 'the best of the best'.