Ghent Workgroup welcomes Darmstadt University of Applied Sciences as their latest educational member.
GHENT, BELGIUM – 12 October 2023 – The Ghent Workgroup (GWG) announces with great pleasure that the Darmstadt University of Applied Sciences is joining the group as its latest educational member. This will allow them to remain at the forefront of technology, network with an international group of print experts and participate in implementations and real-life best practices.

Darmstadt University of Applied Sciences (Hochschule Darmstadt, h_da) puts science into action. With a student body of about 17,000, it is one of the largest and most distinguished universities of applied sciences in Germany.
The Faculty of Design is one of a total of 12 faculties at the Hochschule Darmstadt. It conducts sophisticated design research and development and is internationally involved and networked in many ways. The study at the faculty is characterized by a special breadth of specialized specialization possibilities and excellently equipped workshops. In the field of communication design, they have a wide variety of laboratories to produce different and innovative print products.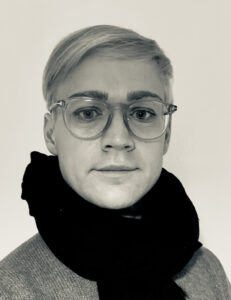 Dr. Heiko Angermann, Instructor of Print and Media Technologies, quotes: "At the Faculty of Design, we produce highly individual printed matter using a wide range of soft- and hardware. We always aim to use the latest technologies efficiently and to convey them to our students. The GWG supports both aspects to the highest degree through regular exchange, its sub-committees and the broad network. At the same time, we can directly contribute to the further technical progress of the print media channel."
Thanks to the educational Membership, they will have the ability to network with an international group of experts and pass on real life examples to their students. They will remain at the forefront of technology by having access to downloadable documentation and participating in interactive discussions. On top of that, the students from all our educational members can join and participate in international projects, organized by the Ghent Workgroup.
David Zwang, Chair of the Ghent Workgroup, adds: "We welcome the Darmstadt University of Applied Sciences to the GWG, and look forward to a mutually beneficial relationship where industry and education collaborate to help grow the next generation of graphic arts and sciences participants".
The Ghent Workgroup, formed in June 2002, is an international assembly of industry associations, suppliers, educators and industry members from around the globe. The Ghent Workgroup's objective is to establish and disseminate process specifications for best practices in graphic arts workflows.
Since its inception more then 20 years ago, the organization has consistently produced numerous process specifications for PDF exchange, as well as developing useful tools for automating processes and testing and establishing consistent PDFs for print, publishing and packaging production – all available free at www.gwg.org.
Members are comprised of graphic arts associations including CIP4 (Switzerland), Febelgra (Belgium), Fespa (UK), Medibel+ (Belgium), Printing United Alliance (USA), TAGA (Italy) and VIGC (Belgium). Vendor members include ECO3, callas software, Canon, DALIM Software, Fiery, Enfocus, Esko, Global Graphics, Heidelberg, HYBRID Software, Ricoh, Tech Research (TagG) and Ultimate Technographics. Industry members are Artoption, FourPees, Lab9, JP/Politikens Hus, RRD and ybam. Educational members are Arteveldehogeschool Gent, CEC LATAM, Darmstadt University of Applied Sciences, Future Schoolz India, Government Institute of Printing Technology (GIPT), Media University Stuttgart, Ryerson University, the University of Ljubljana, the University of Novi Sad, Universiti Teknologi MARA (UiTM), The Regional Institute of Printing Technology Kolkata and the University of Wuppertal.
All products and services are trademarks or registered trademarks of their respective owners and are hereby acknowledged.
Press contacts:
Ghent Workgroup
Christian Blaise
Carole Demeulemeester,