Meet the Packaging Committee Co-chairs Here (We think you will find their qualifications quite impressive).
The three co-chairs of the GWG Packaging Committee are Steve Carter, Packaging expert; Lieven Plettinck, Director of Software Development, Esko; and Christian Blaise, Director Professional Services & Support, Four Pees.
Steve Carter, Packaging expert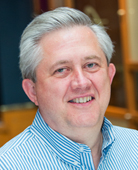 30+ years leveraging technology to elevate packaging graphic production, from design through final print, and known as a "Mean Dad!"
Mean Dads aren't really mean, they're devoted fathers that simply want the best for their children. They aren't being mean, they are just trying to arm you for success; telling you what you need to know, not necessarily what you want to hear.
Steve has a passion for solving problems using technology. He has years of experience leveraging many different technologies to enhance the graphic design-to-print production process, with a focus on packaging. He has spent the better part of his career in executive and management roles with Phototype, Southern Graphic Systems (SGS), and TSI Graphics, managing strategic initiatives involving technology and workflow tools working directly with printers and CPG companies.
In addition, he has had oversight and provided direction for R&D and IT operations. For decades he has worked closely with a myriad of vendors to the packaging market, helping to drive innovation and automation.
Among his many other work-related activities, he believes strongly in helping drive future technology innovation at the industry level. He currently serves as the co-chair of the Ghent Workgroup Packaging subcommittee, a member of the ISO TC130 WG2 committee, and a member of the EskoWorld Advisory board.
He thrives on cultivating a culture of innovation and technology through thought leadership.
Lieven Plettinck, Director of Software Development at Esko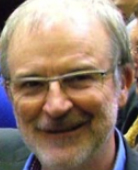 Lieven has served on the packaging committee since 2008. He's been Chairman of the Packaging and Labels workgroup within CIP4 since 2004. Prior to that, he held senior positions at BARCO, including 17 years as Manager of Research and Development.
Christian Blaise, Owner of agileStreams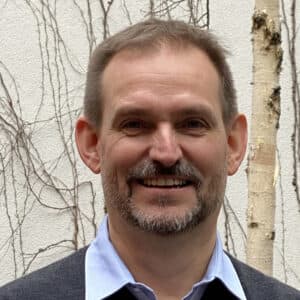 Christian Blaise has more than 30 years of experience in the graphics industry, working for various international companies such as Nestlé, Enfocus and Gap Systems. He is now one of the most recognized experts in the market.
Since he founded bleuprocess and agileStreams, consulting companies specialized in process & packaging, he has implemented automation and process optimization at many brand owners, print and packaging companies.