GWG Technical Meeting Ghent 2021
20 October 2021

-

22 October 2021
The GWG holds 3 meetings a year in different international locations where you can freely discuss all issues. A perfect opportunity to network with industry leaders.
why should you join?
You will learn about exciting opportunities and significant challenges in the print industry.
You will get  your chance to influence and set industry standards.
You can network with an international group of experts.
You will learn about best practice specifications and standards to make print and publishing processes more reliable and efficient.
You will find out how to gain the advantage over your competitors.
We are looking forward to seeing you all in Ghent in October 2021 for our first meeting again in real life.

Location
The meeting will take place at the Novotel Ghent from 20-22 October 2021.
Meeting & Hotel
The meeting will take place at the Novotel Gent Centrum. This hotel is centrally located. It is therefore the ideal base when you want to explore the many cultural attractions, restaurants and shops the city has to offer.
We have also taken an option on a block of rooms at the Novotel Gent.
The room rate per night (breakfast buffet and WIFI included):
Single room: 129 EUR
Double room: 139 EUR
As the rates are special group rates, reservations go through admin@gwg.org. Payment is done individually by the guest when checking out.
Agenda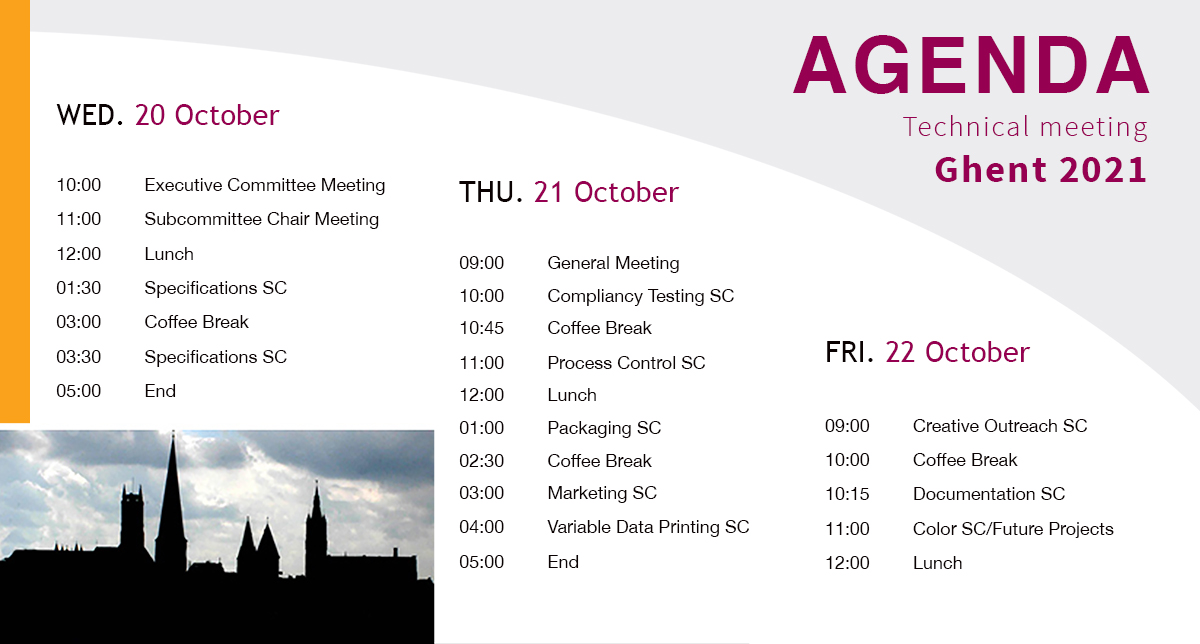 Group dinner
The location of our group dinner will be announced closer to date.